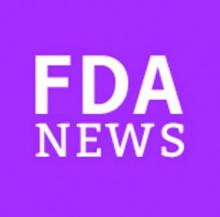 The Food and Drug Administration wants updated boxed warnings on benzodiazepines to reflect the "serious" risks of abuse, misuse, addiction, physical dependence, and withdrawal reactions associated with these medications.
"The current prescribing information for benzodiazepines does not provide adequate warnings about these serious risks and harms associated with these medicines so they may be prescribed and used inappropriately," the FDA said in a safety communication.
The FDA also wants revisions to the patient medication guides for benzodiazepines to help educate patients and caregivers about these risks.
"While benzodiazepines are important therapies for many Americans, they are also commonly abused and misused, often together with opioid pain relievers and other medicines, alcohol, and illicit drugs," FDA Commissioner Stephen M. Hahn, MD, said in a statement.
"We are taking measures and requiring new labeling information to help health care professionals and patients better understand that, while benzodiazepines have many treatment benefits, they also carry with them an increased risk of abuse, misuse, addiction, and dependence," said Dr. Hahn.
Ninety-two million prescriptions in 2019
Benzodiazepines are widely used to treat anxiety, insomnia, seizures, and other conditions, often for extended periods of time.
According to the FDA, in 2019, an estimated 92 million benzodiazepine prescriptions were dispensed from U.S. outpatient pharmacies, most commonly alprazolam, clonazepam, and lorazepam.
Data from 2018 show that roughly 5.4 million people in the United States 12 years and older abused or misused benzodiazepines in the previous year.
Although the precise risk of benzodiazepine addiction remains unclear, population data "clearly indicate that both primary benzodiazepine use disorders and polysubstance addiction involving benzodiazepines do occur," the FDA said.
Data from the National Survey on Drug Use and Health from 2015-2016 suggest that half million community-dwelling U.S. adults were estimated to have a benzodiazepine use disorder.
Jump in overdose deaths
Dr. Stephen M. Hahn
Overdose deaths involving benzodiazepines jumped from 1,298 in 2010 to 11,537 in 2017 – an increase of more 780%. Most of these deaths involved benzodiazepines taken with prescription opioids.
Before prescribing a benzodiazepine and during treatment, a patient's risk for abuse, misuse, and addiction should be assessed, the FDA said.
The agency urged particular caution when prescribing benzodiazepines with opioids and other central nervous system depressants, which has resulted in serious adverse events including severe respiratory depression and death.
The FDA also says patients and caregivers should be warned about the risks of abuse, misuse, addiction, dependence, and withdrawal with benzodiazepines and the associated signs and symptoms.
Physicians are encouraged to report adverse events involving benzodiazepines or other medicines to the FDA's MedWatch program.
A version of this article originally appeared on Medscape.com.