Intranasal Esketamine SPRAVATO™ in Southwest Florida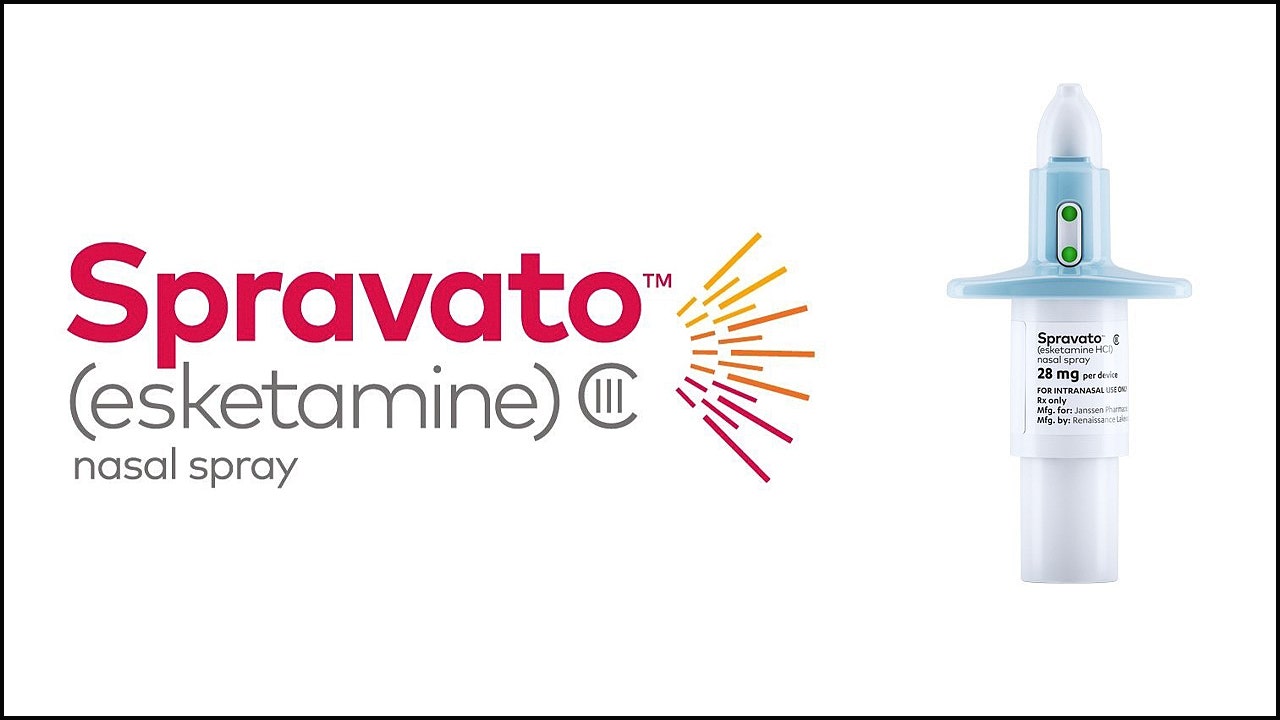 Janssen's SPRAVATO™ – Esketamine Nasal Spray – Now Available at PASWFL
PASWFL is NOW OFFERING Janssen's new intranasal esketamine treatment known as SPRAVATO™. PASWFL is one of the first psychiatric practices to offer the treatment in-office. This treatment appears to offer many of the benefits of IV Ketamine treatment in a more accessible nasal spray. If you're interested in scheduling your SPRAVATO™ treatment please fill out THIS FORM and email it to admin@paswfl.com.
WHAT IS SPRAVATO™?
SPRAVATO™ is a prescription medicine, used along with an antidepressant taken by mouth, for treatment-resistant depression (TRD) in adults.
SPRAVATO™ is not for use as a medicine to prevent or relieve pain (anesthetic). It is not known if SPRAVATO™ is safe or effective as an anesthetic medicine.
It is not known if SPRAVATO™ is safe and effective in children.
The U.S. FDA granted Breakthrough Therapy designation for SPRAVATO™ for treatment-resistant depression. Janssen is also investigating the medicine for a second indication, major depressive disorder with imminent risk for suicide.7 Janssen is currently conducting Phase 3 clinical studies for the second indication. Janssen submitted a Marketing Authorization Application (MAA) to the European Medicines Agency (EMA) for the esketamine treatment-resistant depression indication in October 2018 and anticipates approval later in 2019.
How will I take SPRAVATO™?
You will take SPRAVATO™ nasal spray yourself, under the supervision of a healthcare provider in a healthcare setting. Your healthcare provider will show you how to use the SPRAVATO™ nasal spray device.
Your healthcare provider will tell you how much SPRAVATO™ you will take and when you will take it.
Follow your SPRAVATO™ treatment schedule exactly as your healthcare provider tells you to.
During and after each use of the SPRAVATO™ nasal spray device, you will be checked by a healthcare provider who will decide when you are ready to leave the healthcare setting.
You will need to plan for a caregiver or family member to drive you home after taking SPRAVATO™.
If you miss a SPRAVATO™ treatment, your healthcare provider may change your dose and treatment schedule.
Some people taking SPRAVATO™ get nausea and vomiting. You should not eat for at least 2 hours before taking SPRAVATO™ and not drink liquids at least 30 minutes before taking SPRAVATO™.
If you take a nasal corticosteroid or nasal decongestant medicine, take these medicines at least 1 hour before taking SPRAVATO™
How Do I Book an Appointment?
Fill out print and fill out THIS FORM.
Scan and email it to this address: admin@paswfl.com.

The Latest Updates on SPRAVATO™