Ketamine Treatment is Effective in Relieving the Symptoms of Treatment-Resistant Depression
Several scientific studies, including those conducted at Yale University and the National Institute of Mental Health, have shown that even a single low dose of intravenously administered ketamine can dramatically improve symptoms associated with depression. Symptoms that have seen improvement, often within hours, include moodiness, decreased concentration, low self-esteem, impaired sleep, decreased sexual desire, impaired appetite and suicidal thoughts.
Janssen's 'Spravato' – Esketamine Nasal Spray – Now Available at PASWFL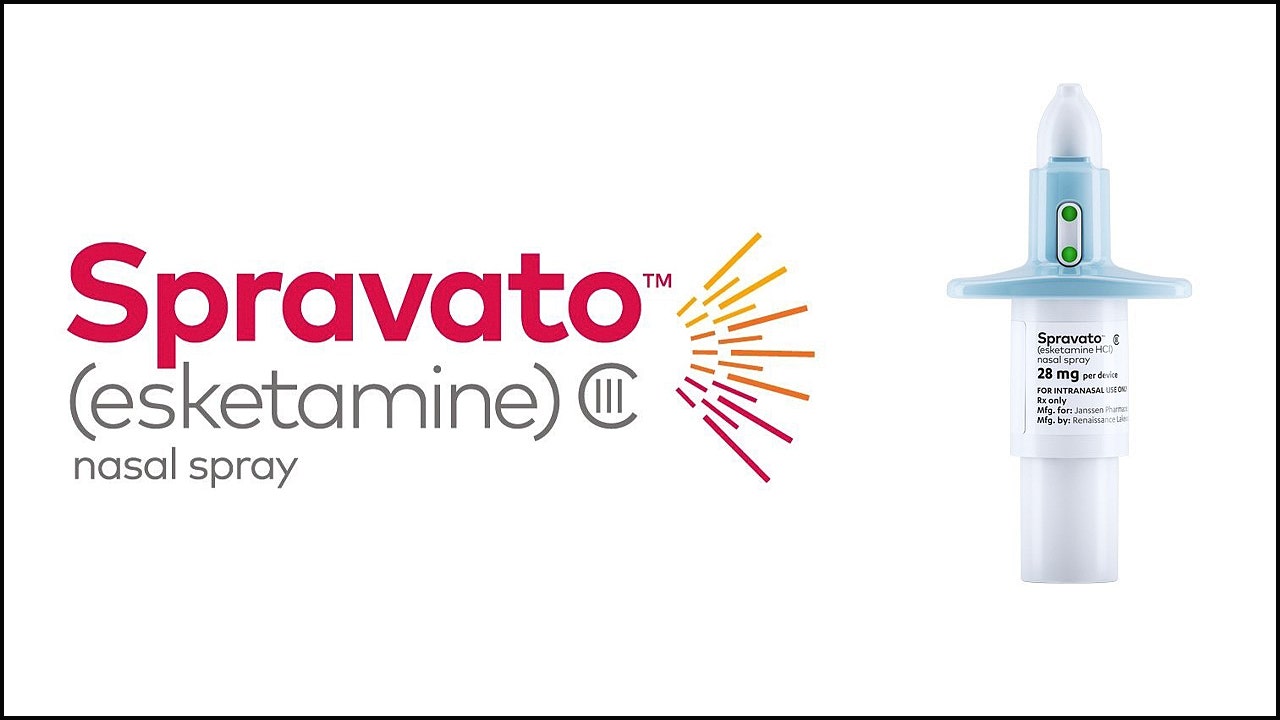 PASWFL is NOW OFFERING Janssen's new intranasal esketamine treatment known as Spravato. PASWFL is one of the first psychiatric practices to offer the treatment in-office. This treatment appears to offer many of the benefits of IV Ketamine treatment in a more accessible nasal spray. If you're interested in scheduling your Spravato treatment please fill out THIS FORM and email it to admin@paswfl.com.
IV Ketamine and Intranasal Esketamine therapies impact both mood and anxiety and can result in positive treatment outcomes for the following disorders:
Severe or Chronic Depression
Bipolar Disorder
Obsessive Compulsive Disorder (OCD)
Post-Partum Depression (PPD)
Post-Traumatic Stress Disorder (PTSD)
In fact, the recent study at Yale University showed that ketamine can re-establish interrupted nerve connections that are necessary to process and overcome traumatic memories.
Ketamine Therapy coordinated by Dr. Pollack is a safe, reliable treatment tailored to your unique medical profile. We administer the therapy using state-of the-art technology and monitor and evaluate your response and progress carefully. Appointments available immediately.
Questions About Ketamine Therapy
I have treatment resistant depression – will ketamine therapy help me?
In light of the most recent medical studies performed over the last fifteen years up to 70% of patients can anticipate considerable relief even if they have a history of resisting traditional depression treatments. Understandably, results cannot be guaranteed but at PASWFL we have the flexibility to recommend the frequency of treatments and the dosages that we believe will deliver the best results to you.
How many ketamine infusions do I need?
At PASWFL we custom tailor the frequency of treatments and the dosages to the individual. Typically, however, a series of 6-8 ketamine infusions is sufficient to yield a positive response from patients. Dr. Pollack will work with you to customize your treatment plan for the best chance of success.
What are the long term side effects of ketamine therapy?
There are no long term side effects of ketamine therapy.
Are there any pre-existing medical conditions that could prevent me from being able to get treated with ketamine therapy?
Very few pre-existing medical conditions will prevent you from being able to receive ketamine treatment. Naturally, Dr. Pollack will discuss contraindications with you before you receive your first infusion.
Do I have to be an existing patient at PASWFL?
No you do not need to be an existing patient at PASWFL. If you are not currently a patient, Dr. Pollack will be happy to meet with you personally to discuss your medical history and to determine if treatment is right for you.
Am I going to need continuous ketamine infusions forever?
Most likely not. We have treated patients who have achieved long-term relief after only one series of 6-8 infusions.
If I am bi-polar, could ketamine make me hypomanic?
We have not had Hypomania reported from any patients after they were treated with ketamine therapy.
Where is the treatment performed?
All treatments are performed at our relaxing and comfortable office located at: 6804 Porto Fino #1, Fort Myers, FL 33912
How soon will I begin to feel better?
It may sound cliche but it is true that "everyone is different". Therefore, every patient will respond differently to ketamine treatment. Some patients feel an improvement after their first infusion, some patients feel an improvement after they complete their full treatment plan (usually of 6-8 infusions) and some patients may need to go through multiple treatment plans. It's best to ask Dr. Pollack directly after he's had a chance to familiarize himself with your medical history.
I am taking other psychiatric medications. Can I get ketamine therapy at the same time?
Anti-depressant medications (SSRIs, MAOIs, and tricyclics) do not hinder or complicate the performance of ketamine therapy. Therefore, there is no need to stop taking other anti-depressants. While some patients taking large doses of benzodiazepines (Ativan, Xanax and Klonipin) or Lamictal in doses over 100mg/day, could experience a reduced response, ketamine therapy may still work.  Please note: You should not stop taking (or alter dosages of) any prescribed medications without first consulting the physician who originally prescribed them to you.
Is ketamine addictive?
No.
Is Intranasal Esketamine (Spravato) Available Yet?
Yes! If you're interested in scheduling your Spravato Intranasal Esketamine treatment please fill out THIS FORM and email it to admin@paswfl.com.
Day-of-Treatment Questions
Can I come to get ketamine treatment alone?
You can receive the ketamine infusion alone, but we require someone drive you home after the infusion. We generally recommend patients do not drive or perform stressful activities for 24 hours after treatment.
Are there side effects I should anticipate during or after my ketamine infusion?
Occasionally patients experience some nausea following an infusion. If so, we have medication that will help. More rarely, a patient may experience a transient headache. Patients can expect to be tired following the infusion. Very, very rarely patients already at risk for seizure have reportedly experienced one. If you have a seizure disorder please be sure to share that information with Dr. Pollack prior to your therapy.
Sometimes nausea is experienced after an infusion but we offer medication to help with this specific side effect. On rare occasions some patients may experience headaches or fatigue after treatment. Some patients that have a history of seizures reported they experienced one post-ketamine treatment but there's no guarantee the ketamine treatment caused the seizure. Regardless, please share all medical history including a history of seizures with Dr. Pollack prior to receiving ketamine treatment.
What are the rules regarding food and drink before appointments?
Please do not eat 4 hours before your ketamine infusion. Please only drink clear liquids on the day of treatment and stop consuming all liquids 2 hours before your ketamine infusion.
What does the maintenance program after completing ketamine treatment look like?
After you complete your treatment program Dr. Pollack will work with you to develop a maintenance program. Most patients return for singly infusions intermittently.
Is ketamine therapy covered by insurance?
No. Ketamine therapy is still viewed as an off label treatment and is therefore not covered by insurance. Please talk to Dr. Pollack directly if you're concerned about payment options.
To Book an Appointment Call with Dr. Pollack at the
Ketamine Center of South West Florida: 

888-491-4171